The Beautiful Memories Gemach wants to help those in need to make beautiful memories of their own by providing dress clothing suitable for wearing to work, religious functions and special occasions.
We carry a wide variety of men's, women's and children's clothing, shoes and accessories in a broad range of sizes.
Some of the items we carry include:
Suits for men, women and children
Dress shoes for men, women and children
Dress shirts and blouses for all sizes and ages
Dress slacks for men, women and children
Skirts, dresses and gowns for women and girls
Bridal, bridesmaid and prom gowns
Tuxedos
Belts, ties and scarves for men and boys
Handbags, belts, scarves, costume jewelry and other dressy accessories for women and girls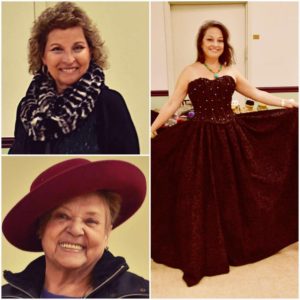 If you or someone you know is in need of dress clothing for work, an interview, religious services or special occasions, please call for an appointment.